About the app
---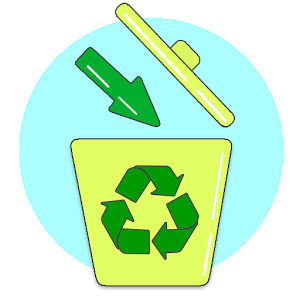 The System app manager allows you to find, view and delete applications installed on your device. When searching the application shows all applications installed on the device in two groups: system, which are in the firmware of the device and installed, which are downloaded from the market. This distinction allows not to damage the further successful operation of the device and clear memory, which will speed up its operation. With the help of the application you can quickly find and remove viruses, adware and spam applications.
Application functions:
Search and display all system and installed applications on the device;
Safely remove system and installed applications from the device forever;
The ability to share a convenient application by sending a message on any messenger you use or by email.
See our other useful apps!
Install, successfully work with applications on the device, keep your phone or tablet clean and he will certainly thank with his quick and efficient work!
In turn, you can thank us for creating and maintaining the work of the app by evaluating it. Thank you!
Benefits of root
---
First of all, getting the superuser rights (root) makes it possible to remove standard applications imposed by device manufacturers, change themes and shortcuts, and run specialized applications that significantly expand the device's capabilities (usually such applications require root-access).
In some cases, after modifications of the OS, which are available only after root-access have been obtained, it is even possible to achieve a small, but still increase the productivity of battery life.
Thus, if your device has root, you can delete any applications installed in the firmware thanks to the application.
What is root?
---
Because the Android is built on the Linux kernel, it inherited one of the features of the OS – a privileged user (or root), which has the right to perform any operations on the system, including deleting and modifying system files. In Android, root access is the proper privileged access (superuser rights), through which the user receives full control over his device.
Root access provides the following benefits:
Changes to system and application files;
Installing a wide variety of applications that require root for their work;
Reflash the device;
Removing applications embedded in the firmware;
Using additional Android features;
Improved performance with special applications.
Known bugs
---
Depending on the firmware version of the device, sometimes you need to reboot the device to uninstall system applications.
Some applications are removed from the system at once, but with time they are restored automatically. This behavior was noticed on devices with Android 7.1 Nougat.
How to completely remove system applications in this case we are not yet a loan, so please follow the updates.
Overview of the app in Vietnamese https://taimienphi.vn/download-system-app-remover-89117